2 Lotion 100ml + Nourishing Mask 300ml + 2 Solid Shampoo 90g + 1 Scalp brush
An ideal Fusion:
Our solid shampoo and nourishing mask to accompany your Biopousse lotion. At three, they are stronger to take care of your hair, make it even more vigorous, stronger, … never 2 without 3
Product Description
Les bienfaits de notre produit
As with the Biopousse lotion, the solid shampoo was subjected to a toxicological analysis.
It is silicone-free, sulfate-free, paraben-free.
The solid shampoo is made without any animal fat and it is not tested on animals
(of course).
It is ecological, biodegradable.
And in addition to all these great qualities, our solid shampoo is good for your hair:
It nourishes your scalp, it stimulates hair growth, strengthens it and gives it more mass.
Our solid shampoo also makes your hair softer, shinier, and silkier.
In short, it has all the qualities of a member of the Biopousse family and is ready to fulfill its mission by being part of your beauty routine.
Hair Growth & Thickness Solid shampoo from Biopousse® slows down hair loss and accelerates hair regrowth thanks to its fortifying substances.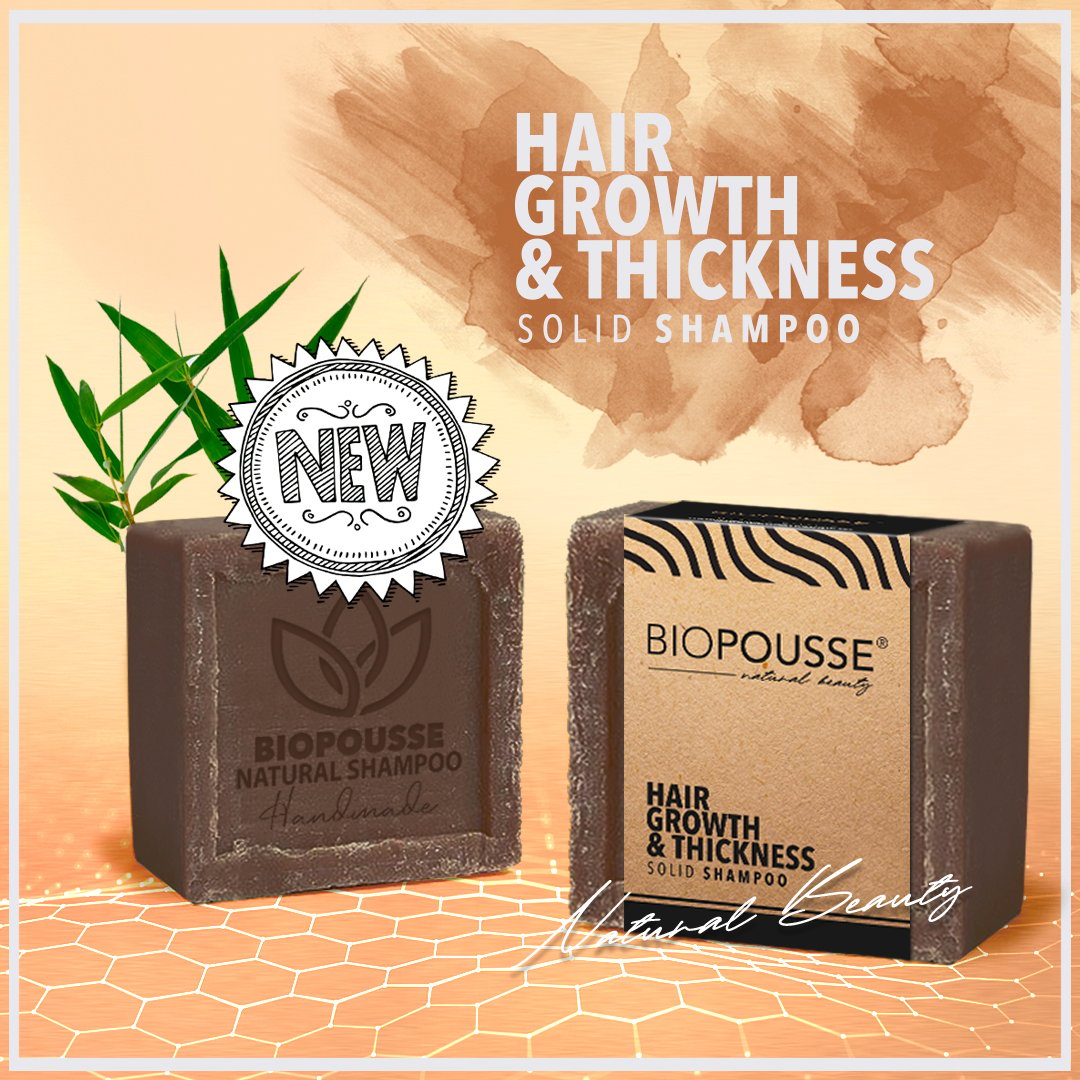 We strive to satisfy our customers through the quality of our products. And to guarantee this satisfaction, we need your opinion. Feel free to share your questions with us.
SODIUM COCOYL ISETHIONATE, EMBLICA OFFICINALIS FRUIT POWDER, AQUA, RICINUS
COMMUNIS SEED OIL, COCOS NUCIFERA OIL, BRASSICA NIGRA SEED OIL, MENTHA PIPERITA OIL, LIMONENE