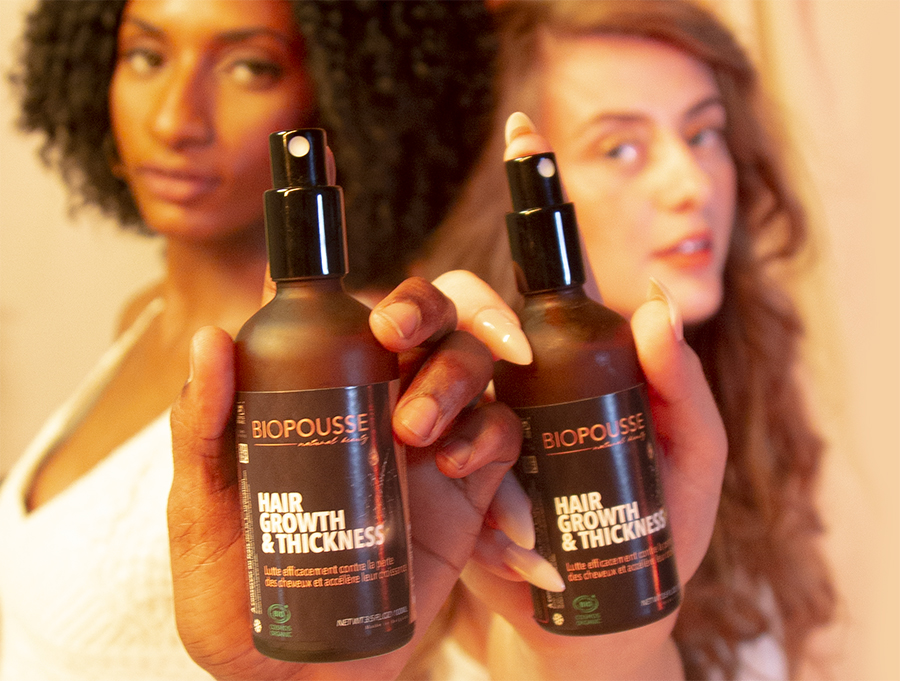 Reduces hair loss and stimulates growth. Visible results within the first few weeks of use.
A natural formula that works directly on the scalp to stimulate more body and regrowth. A non-greasy, non-sticky texture that's residue-free.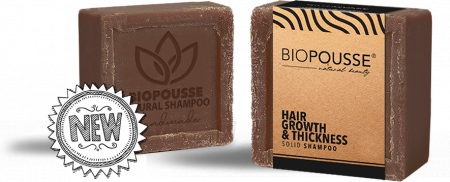 Hair Growth & Thickness Solid Shampoo
New arrival in the Biopousse family, a brand new born: our solid shampoo. It is made by us in Belgium. It is made from plant ingredients, from organic farming (quite naturally).

Tested by consumers after 6 weeks of using the Biopousse® Growth & Thickness
Increases hair growth and thickness
Increases density
Deeply nourishes the scalp
Strengthens the hair from root to tip
Does not grease not the hair